Buzzing Ultra Quiet
---
We bought a Kenmore Ultra Quiet dishwasher from Sears a couple of years ago. Our kitchen abuts the living room and we wanted something that didn't put out a wall of sound each time we ran it. It has been a great machine, very quiet and so far very reliable.
A few weeks ago our dishwasher started making a buzzing sound while it was running. It didn't sound like something major was broken but it was annoying and little problems can often turn into big problems over time. Before we launch into that, a little background.
If you install your own dishwasher here are some tips for smooth and quiet operation.
follow directions: they probably know a thing or two about installing the dishwasher and safety precautions.
use new hoses and connectors: over time these can get restricted by grease and hard water buildup or dry out and crack.
clean or replace the sink trap where the dishwasher output hose is attached: it's a messy job but any kind of restriction makes it harder on the dishwasher pump (it's pumping uphill) and can cause water to backup into your sink
install insulation in cracks and crevices before putting dishwasher in: for a few dollars insulation you can make any dishwasher quieter, if you look at the ultra quiet washers (costing hundreds more) you'll find slightly thicker insulation wrapped around it and added to the front panels
use the adjustable legs to level the washer and screws to anchor it to the counter: solid, stable mounting makes for quiet operation and keeps the unit in place.
add more insulation after installation: fill cracks between dishwasher and surrounding counters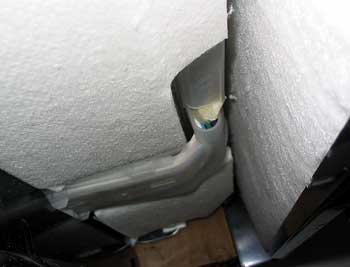 Kenmore Insulation
Of course you can do all of this with your existing dishwasher, maybe squeak out a little performance or shush it up a bit.